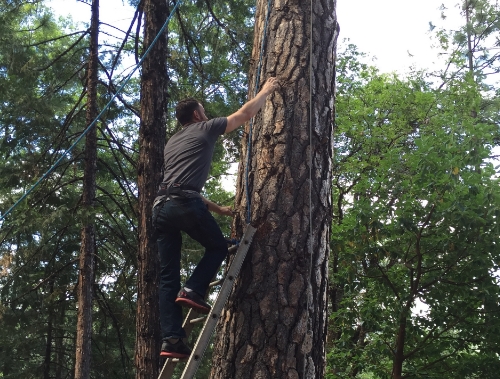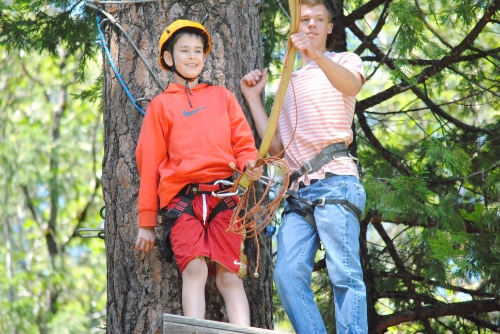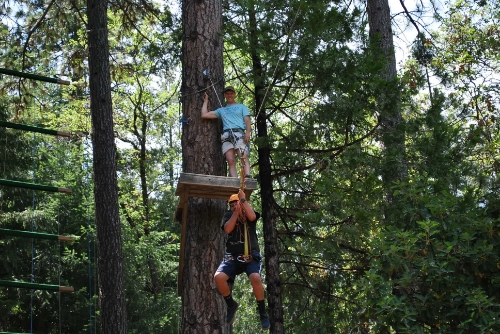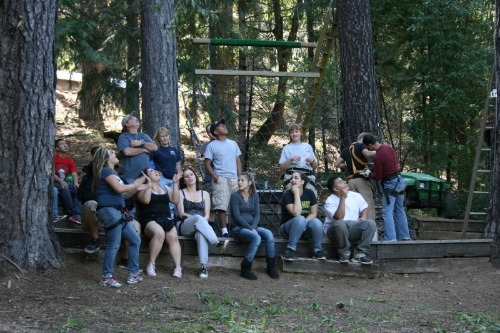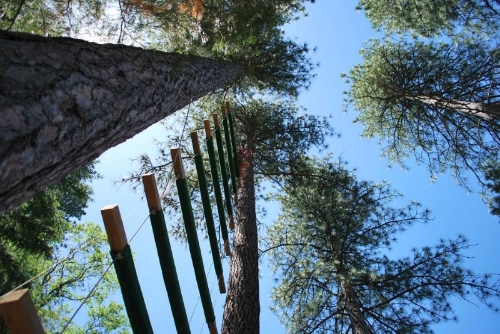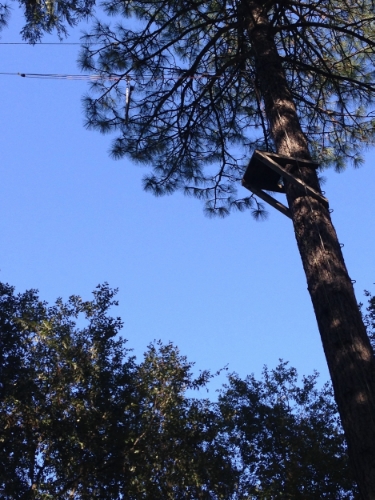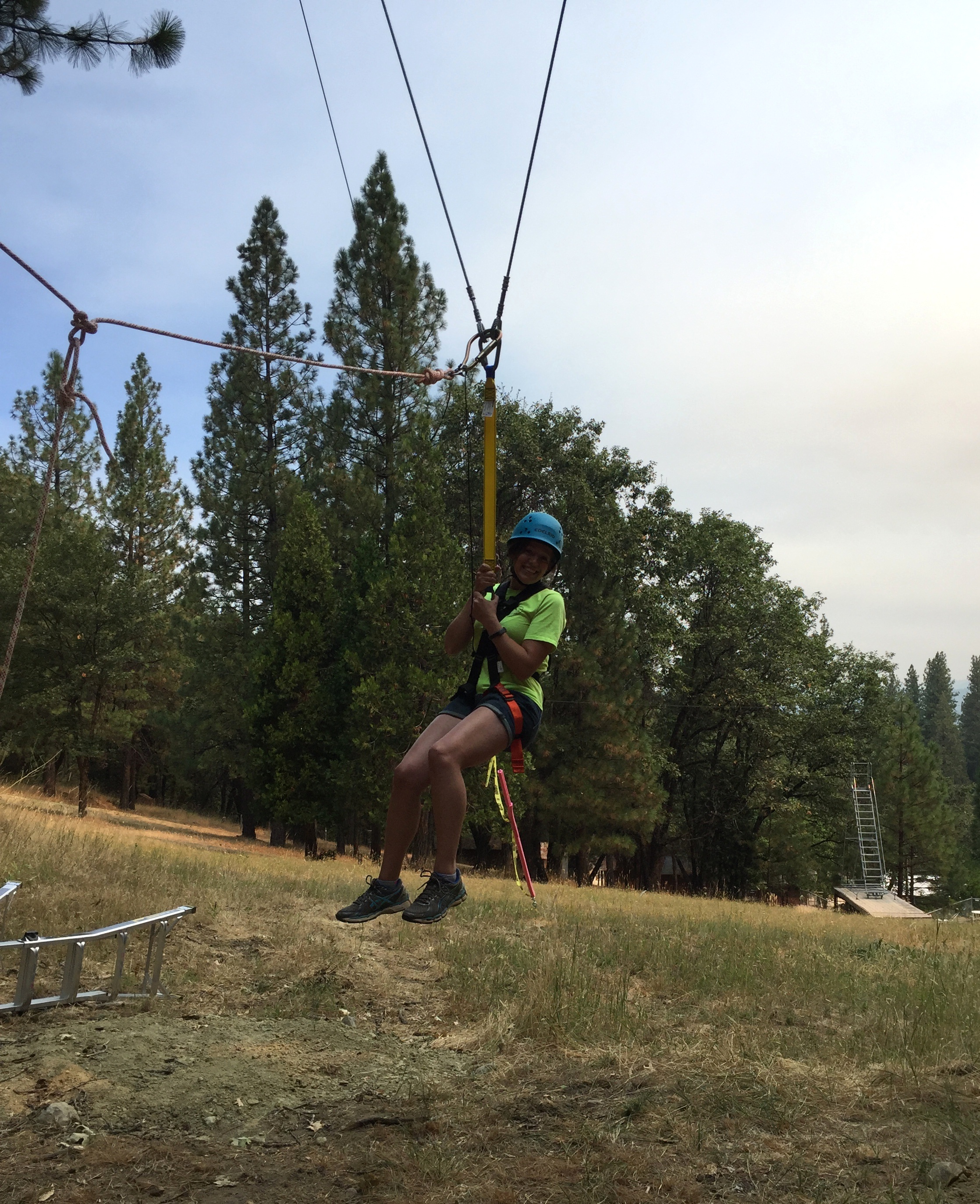 With four high-flying obstacles, Diamond Arrow's ropes course is not to be forgotten. If speed is your thing, there is a high-speed zip line that flies just uphill of the swimming pool. If death defying leaps are what interest you, the leap of faith will have your heart pounding. With 50 feet of technical climbing, Jacob's ladder will have even the fittest person sweating to reach the top. Finally, test your fear of heights by being hoisted into the air, pulling the cord, and swinging your heart out on the Giant Swing.

For $125/hour we will open and operate the zip line and either the Leap of Faith or Jacob's Ladder. Add the third obstacle for an additional $25/hour.
Giant Swing - $75/hour. Not suitable for children 12 and under.